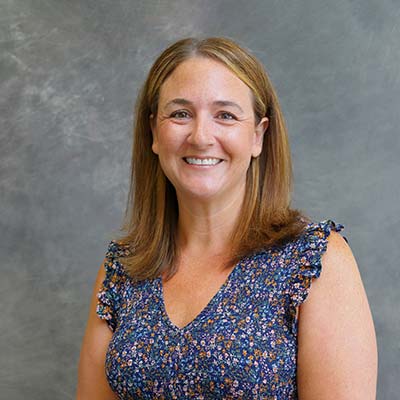 22 Mar

Kristen Goodreau, LCPC, NCC

Kristen Goodreau is a licensed clinical professional counselor (LCPC) and national certified counselor (NCC) serving students at the Legacy School since 2017. Kristen earned a B.A. from McDaniel College and M.Ed. from Loyola University Maryland, and an advanced certificate in clinical counseling from Loyola University Maryland. She began her career as a mental health therapist in a school-based program in Baltimore City for eight years.. At Legacy, she works individually with students to meet their mental health needs to ensure they are available for learning. She also administers classroom counseling and social lessons to address social-emotional learning with interactive multi-sensory lessons about a variety of topics like empathy, compassion, self-esteem, friendships, and more, for all grades. She utilizes curricula from Second Step for younger students and imparts American School Counselor Association standards for older age groups.

"I love our Legacy students, faculty, and community and helping our students' social emotional well-being," she says.

A Fun Fact about Kristen: I played on my college soccer team as an outside midfielder and forward.